Running a business can be quite overwhelming, which is why you need the best tool available to you. We think Plutio can be the right one for you. One of the reasons why is because of how reliable it is. Scroll through to find out more.
Plutio Review
Last updated: May 3, 2021
First Published: Dec 1, 2020
Product Rating: 8.5 out of 10

tl;dr Summary: Plutio is a leading business and project management software suite that's perfect for freelancers, productized services and small agencies.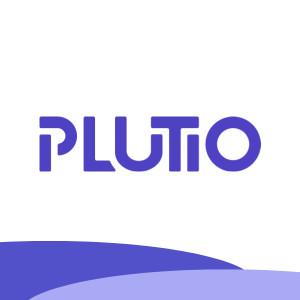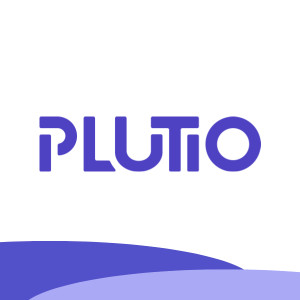 ---
When you're in charge of a business, you need to have the best management tools to help it run smoothly.
The numerous activities happening simultaneously could be overwhelming to manage without something to help you keep track of it all. Using business management software could help with that. There are admittedly plenty of excellent options out there, and Plutio is one of them.
This review will talk about what Plutio is, its key features, how to use Plutio, and Plutio's pricing plans. Without further ado, let's dig in.
What Is Plutio?
Before discussing what Plutio is, you need to know what a business management software is.
By definition, a business management software is a collection of programs that can help maintain, enhance, and even automate business processes, making it more organized and efficient.
Moreover, it also decreases the chance of human errors to happen, and help list, complete, and report business responsibilities in a faster and systematic way.
Released in November 2017, Plutio is one of the many business management software already out there and has powerful features to help its users. Plutio has many similar features to its competitors.
Despite that, Plutio's high levels of customization and its reliability help set it apart. Read on and find out just how customizable Plutio is, and other features as well.
Key Features Of Plutio
Now that you know what Plutio is let's look at the many features that Brizy offers. Here are some of the best ones:
Tasks management
This feature can help you create and manage tasks to help you stay organized and make your workflow more efficient. Tools like custom fields, colored tags, checklists, and task templates could jumpstart your task creation.
While descriptions, comments, reminders, delegations, and start and due dates can help ensure your tasks are done as you intended it to be, by the right person, and exactly when you need it.
Time tracking
Plutio's time tracking feature enables you to record and track your and your collaborators' time. All neatly compiled in a powerful timesheet.
Instant time tracking, manual logging, and edit tracked time are only some of the tools that could help you get the most accurate report on what everyone is doing with their time. You can even create invoices from the timesheets generated. More on that later.
Project management
As Plutio is a business management software, managing and organizing various aspects of a project is of the utmost importance.
Plutio's clean dashboard makes it that much easier to oversee all the projects you're doing and at which stage they are in. Additionally, with the ability to save your projects as templates, it increases your business' efficiency as it means you don't have to start from scratch every time.
There is also the option to create briefs to help communicate the company goals throughout the company. The progress indicator also helps visualize how the project is going in real-time with a visual progress bar.
Invoicing
As we mentioned before, you can create invoices with Plutio, send them effortlessly, and be notified when opened.
Additionally, Plutio offers multiple payment methods (Stripe, Paypal, bank accounts) and has many currencies available for you to choose, making it ultra-flexible when it comes to creating invoices.
Tools like subscriptions and payment schedules can also help you create and manage invoices automatically, so you don't have to remember every recurring payment.
Inbox
Get everyone in your business on the same wavelength by communicating effectively. Plutio helps you out in this aspect by enabling you to message your collaborators directly. Should you not see their message, it will be sent to your email, and you can reply to it from there.
What's more, you can turn any message or email you receive into a task that you can do with just one click.
Wiki (knowledgebase)
With Plutio's wiki feature, you can create any number of wiki workspaces as you need. All with fully customizable settings and permissions. If you need a personal space where you can freely jot down any ideas that come to mind, you can do so with Plutio's private wiki.
If you want to keep everyone in your business up to date, you can create a knowledge base. You can also create a help centre filled with frequently asked questions so your clients or potential clients can find answers to their problems with ease.
Main Benefits Of Using Plutio
After learning about the key features that Plutio offers, here are some of the main benefits you can feel:
Highly customizable interface
The interface Plutio offers is ridiculously easy to use and highly flexible. You can rearrange and customize how it looks to best suit you and how you like to work.
You can also use plutio even if you manage more than one business with a single login, and you can switch between them on the fly.
Powerful time tracker
Plutio has a powerful time tracker as it monitors and provides real-time stats on various types of time, such as paid and unpaid, billable and nonbillable, and logged time.
Its timesheets can also help you get a better picture of your employees' performance regarding how efficient and effective their use of time is. Even better, the timesheets are downloadable XLSX files and look great if you want to print it.
Robust Inbox
Plutio's inbox has plenty of tools that can help you simplify communication across the organization and, in turn, increase teamwork. Direct messages, groups, and email sync to tasks are just some of the features that can help get everyone on the same page.
Reliable CRM Module
You can use Plutio's CRM module to help make your business more efficient than ever before by maintaining relationships with your collaborators.
Plutio does this by allowing you to create an extensive profile for your collaborators, complete with everything you need them to know about.
This will also help your business have better communication across the board. It means the chances of miscommunication are slim as everyone will already know what tasks they're assigned to.
How Plutio Works
After learning about some of the best features Plutio has to offer, and the benefits of using some of them, now it's time to figure out how to use Plutio itself.
Time tracking
As we've mentioned before, Plutio can track time for any of your projects and create invoices. To start keeping a record of time, head to the timesheets section, and click on "new time entry."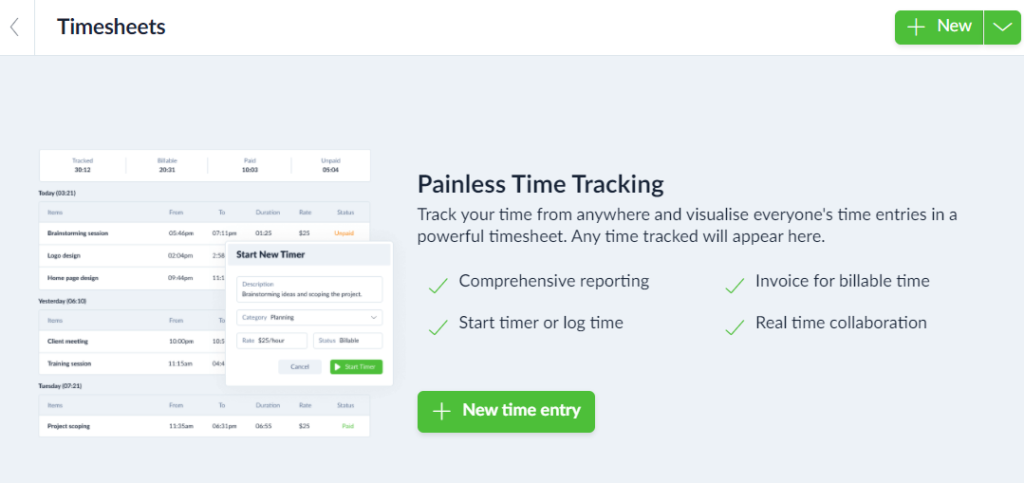 Then, simply follow these steps:
Select when you want to start time tracking, and when you want to finish. You can also set a fixed duration on how long you want to track time.
Input the entry title and describe what it is your tracking time for in the description section.
Select who is tracking this time entry and select which category this falls to.
Input your business' usual billing and cost rate and set if the time your tracking is unpaid, invoiced, paid, or non-billable.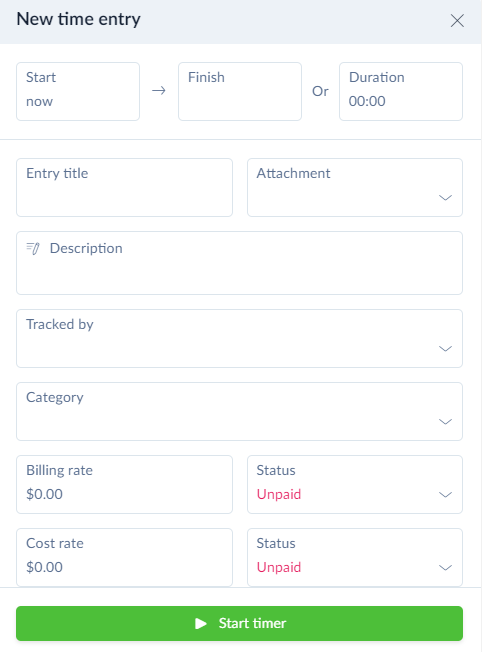 If you want to see every information regarding the time spent and the invoices you've created for billable time, simply head to the Project Timesheet section.

Invoicing, Proposals, and Contracts
With Plutio, you can create invoices, proposals, and contracts from scratch or select from a handful of templates they provide.
If you want to create an invoice template, follow these steps:
On the left sidebar, hover over the icons until you find the "templates" icon and click on it.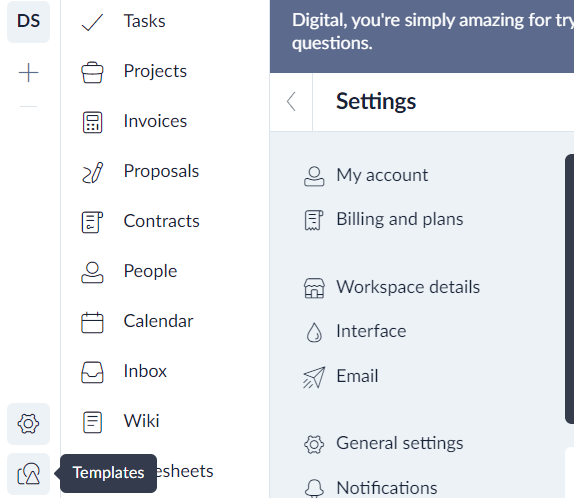 2. Click on "browse template."
3. Select "invoice" on the "type" dropdown menu that's right next to the category dropdown menu.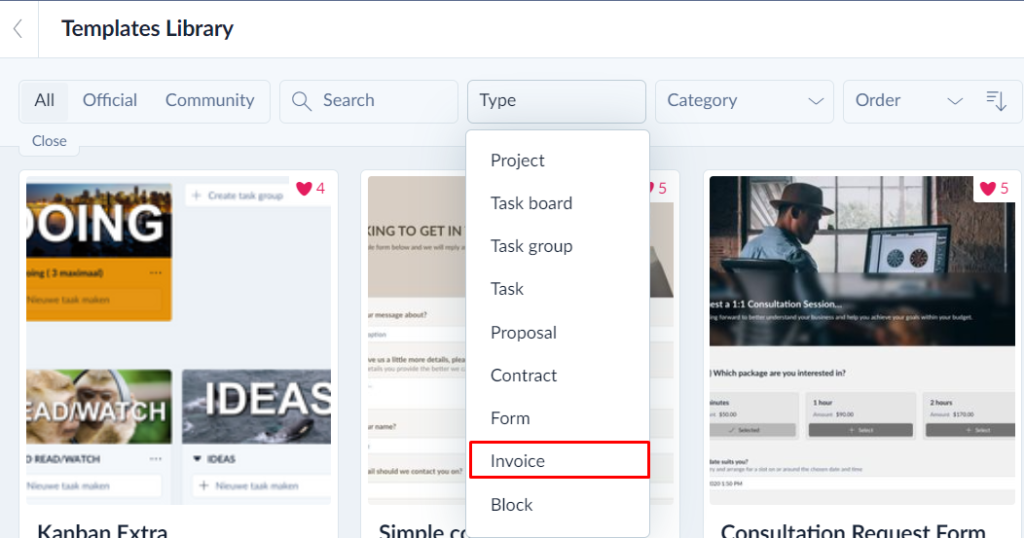 3. Choose one of the templates available and customize it to your liking.
4. Rename when you're done.
5. Alternatively, you can also create your template by clicking on "create template" right after you clicked the templates icon.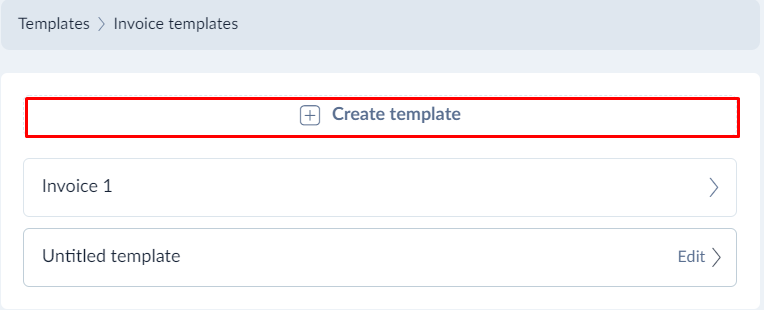 Once you've created an invoice template, head to the invoice section and follow the steps below to generate an invoice sent to your clients.
Click on create invoice.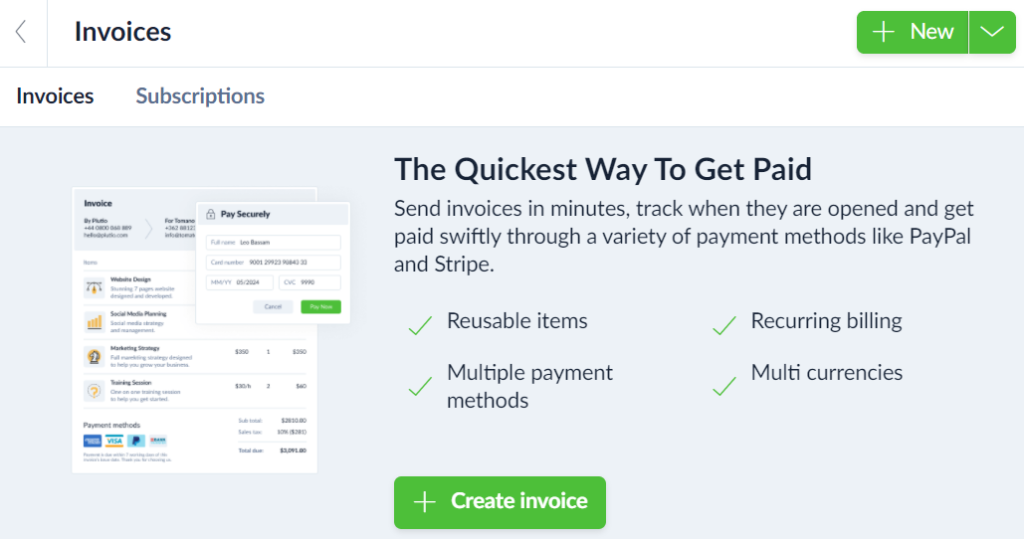 2. Fill in the title of the invoice and who it's addressed to
3. Select the template you've made
4. Choose the project that the client is attached to
5. Select the issue date and decide on the issue date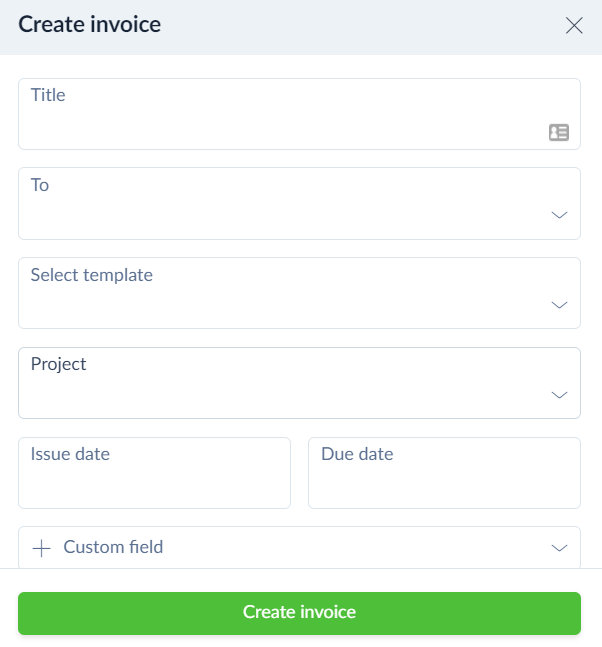 6. Create invoice
Plutio offers a few payment methods, with Stripe and Paypal at the forefront. Your clients can also pay via their bank account; you simply need to set the invoice number format.
The process to create proposals and contracts are not too dissimilar. The only difference is what's on it as proposals and contracts have different things on it.
Task management
One of the most important things to get right for a business management software is task management, and Plutio does that. Creating a task in Plutio is easy, which we described in these steps:
Select tasks section
Click on create task.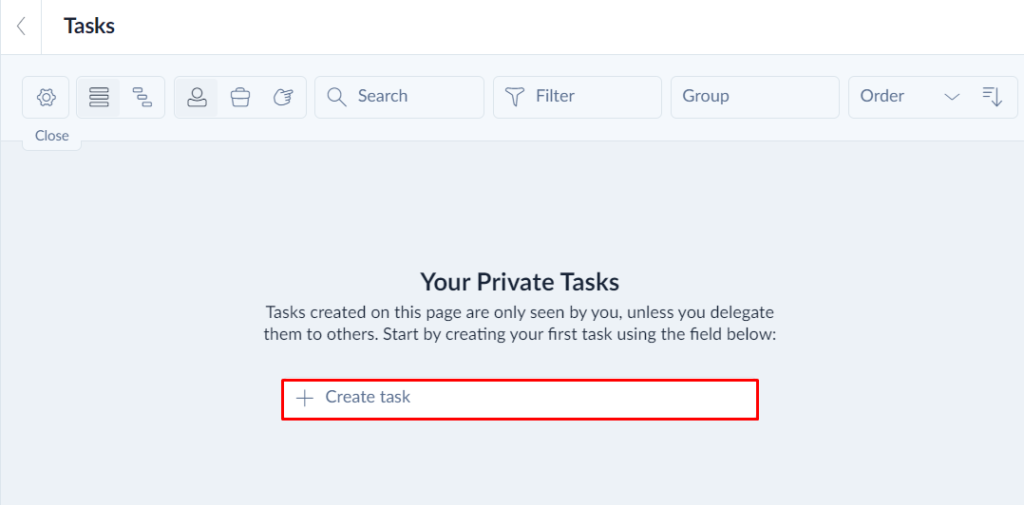 3. Input the name of the task on the title column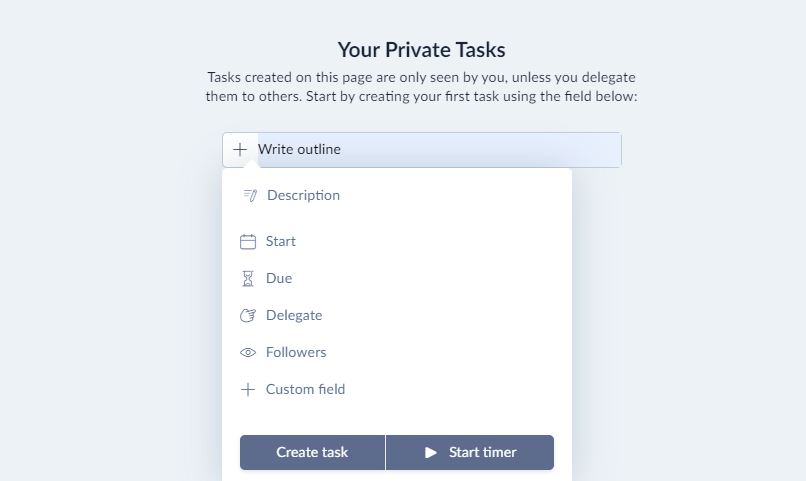 4. Describe what the task entails
5. Set the start and due date
6. Choose which collaborator you want this task to delegate to
7. Select who will follow this task
8. Start timer
You can change the view of the tasks you have by clicking on the list view and timeline view.
Inbox
Proper communication throughout the whole company is essential. Plutio understands this, and therefore they've created a robust inbox to help you and your team be on the same page.
To use the inbox, you must first add your collaborators. Simply head to the people section and click on add someone. Then, add your collaborators' info; they could be a co-owner, teammate, or client.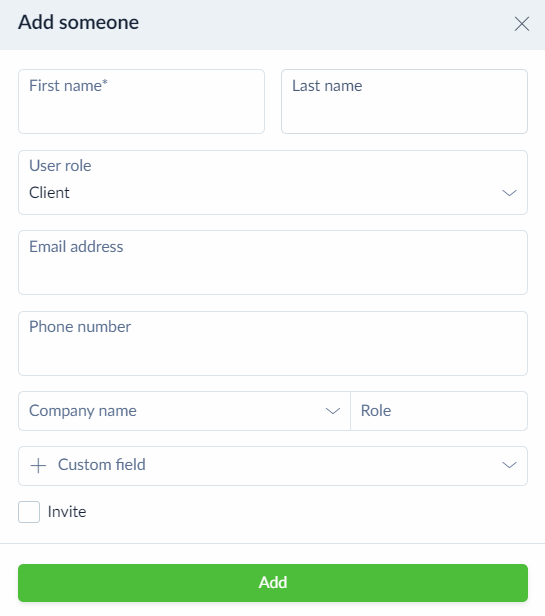 Once you've done that, you can now use the inbox. If you want to start a group message, head to the inbox section, click on new conversation, then choose group message.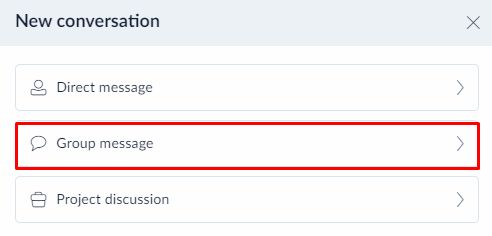 Choose a group message and input your group name. Finally, select which contributors you want in that group and start typing your message.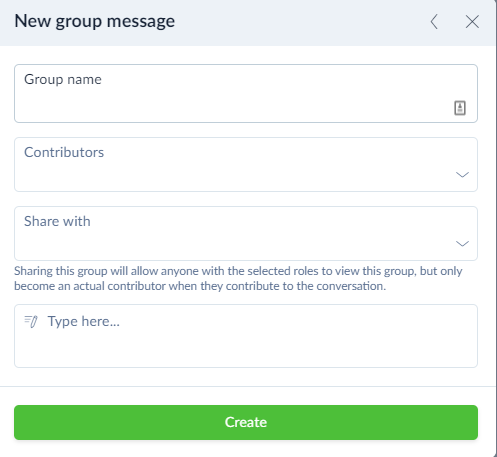 Plutio Pricing Plans
Brizy offers three pricing plans to choose from, all including a 14-day free trial where you don't even have to enter your credit card details, which are:
Solo plan — costs $15/month. You'll have access to all features we've mentioned before and more.
Studio plan — costs $20/month. You'll get every feature from the Solo plan, plus a client portal, enabling you to invite clients.
The team plan — costs $20/month. Has access to every single feature from the Studio plan and adds up to 30 contributors.
Plutio Review: Some Final Thoughts
We hope that you have a better idea of what Plutio can do by the time you reach this point.
Plutio's flexibility in customization is one of its main strengths. Plus, it's easy to use and is well-known as a reliable business management software, makes Plutio an exciting choice for helping a business run smoothly.
However, we think it's currently suited for small businesses and freelancers, as it still has a few things to work out.
All in all, Plutio is a solid option if you're just starting but have more than a few projects running at the same time as it can help you organize everything so you can focus on doing your project even more.
Did we miss anything in our Plutio review? Drop us an email.