If you are trying to figure out the best plugin to backup your WordPress site, our WPvivid review might help you make the right decision.
This review discusses the main features, how to install WPvivid and use it's features, the pros and cons, and the benefits of WPvivid Pro to make sure you get a much clearer picture of what it can do.
WPvivid Review
Last updated: May 3, 2021
First Published: Dec 1, 2020
Product Rating: 8.5 out of 10

tl;dr Summary: WPvivid is a powerful backup and migration WordPress plugin that's suitable for bloggers, web designers, web agencies and anyone running a WordPress website.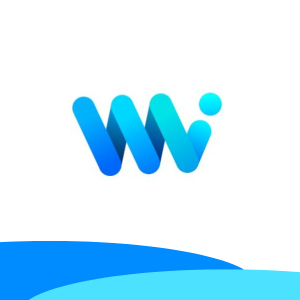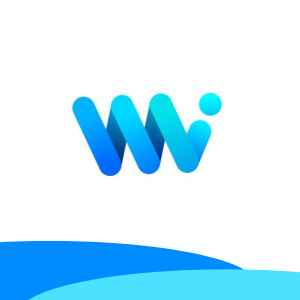 ---
Do you know that WordPress, the most widely used web development platform and Content Management System (CMS) in the world, is also the most hacked?
According to a study, 94.23 percent of infected websites globally were made in WordPress. Malware and viruses can quickly bring it down, and hackers can make WordPress website owners lose several years' worth of hard-worked content, money, and time.
Rebuilding it again from scratch will be gut-wrenching. That's why to prevent this from happening, every website run on wordpress needs a working copy saved somewhere you can restore from.
In this WPvivid review, we will look into the features of this free all-in-one backup and transfer plugin and help you go through the step by step process of WordPress site backup and migration using WPvivid.
What is WPvivid
WPvivid Backup Plugin is the only all-in-one backup, restore, and migration plugin in the WordPress repository that will protect your website. not just from attacks by hackers, viruses, or malware, but also hardware failure, accidents, and other website infirmities.
This backup plugin is safeguarding more than 500,000 websites. WPvivid Backup Plugin is the flagship plugin developed and maintained by WPvivid, a company dedicated to simplifying and automating WordPress management functions for ordinary users through plug-ins.
WPvivid works on WordPress 4.5 and up and requires PHP version 5.3, Character Encoding UTF-8, MySQL version 4.1, and up. It can support three channels for free too.
WPvivid Features
WPvivid Backup Plugin boasts three main features: trouble-free, effortless and one-click migration, back-up, and restore functions, and access to several remote storage services. Without further ado, let's start exploring.
Easy Backups
Unlike other backup plugins available in WordPress, WPvivid Backup Plugin will help you quickly backup your website manually or automatically, transfer a copy of your WordPress website to a new domain or host.
Furthermore, it can send multiple backup copies to different popular cloud remote storage providers and restore your websites to the point when everything was okay, all in one plugin. You can also customize your backup content, split and lock your backups, and the ability to filter large files.
Remote Storage
Another fantastic feature and highlight of this plugin is its ability to save your site backups to the leading cloud drives. It supports the following: FTP, SFTP, Google Drive, Dropbox, Microsoft OneDrive, Amazon S3, DigitalOcean Spaces.
Seamless Site Migration
WPvivid enables you to move your entire WordPress site with just one click. Additionally, WPvivid also support multiple migrations, which allows you to do various things, transferring from a dev environment to a new server being one of them.
Using WPvivid
After learning about some of the main features WPvivid offers, the natural next step is to try and use it on your WordPress site. Read on and we'll show you the complete steps on how to use the features of this plugin.
Installing WPvivid
First off, you need to install the plugin itself. If you haven't already you should login in to your WordPress site. After that, look for the plugins option and click on add new. Next, input "WPvivid" on the search box and when you find the plugin, install it by clicking on Install Now.
Once you've done that, click on the Activate button and you will be redirected to the WPvivid dashboard. You're ready to get started.
Manual Backup Creation
Backing up a WordPress site and restoring it using WPvivid Backup Plugin is made so simple that even a kid can do it. To back up the WordPress site manually, follow these quick steps:
First, go to the Backup and Restore tab at the WPvivid Admin Dashboard.
Choose whether you will backup only a part of the site or the whole by clicking on their respective buttons. You can choose to Back up either of the following:

The whole website, including both database and files
All Files except the database
Database only
As for backup location, choose whether to backup manually to a local drive or a remote Storage.
If you want to save a copy of the site to your computer, you can go to the Local Storage Directory and set or rename save location at your option or leave the default storage as it is.
If you choose to save to a cloud, you can set as default one of the seven cloud storage supported by WPvivid, by going to the "Remote Storage" Tab and tick the "Set as the default remote storage" box.
Once you've logged in and WPvivid authenticated your account, you'll notice that your chosen cloud (Dropbox in this case) will appear at the bottom portion of the "Remote Storage" dashboard. Click the tick box behind it and click the Save Changes button.
After that, return to the "Backup & Restore Tab. You will notice that the Dropbox is now highlighted, which means it is now the default remote storage.
Lastly, wherever you chose to send you backup, whether to your computer or your cloud, you have to press the vast "Backup Now" button to finally start the backup process. After setting all these up, the next time you back up, you'll simply press the "Backup Now" button and relax.
After the backup is complete, you can go to the "Logs" tab to check on the backup details. If you click on the "Log" under Action, it will lead you to the actual backup file sent to your computer or cloud.
You will notice that each of the cloud supported by this plugin has different requirements for authentication. But do not worry. The good thing is, WPvivid made this process very simple in just a click of a button.
For example, if you choose Dropbox and click the "Authenticate with Dropbox" button, you will be immediately rerouted to your Dropbox Account to help you log in.
Determining Backup Schedule
Now you know how simple it is to manually backup word press site with WPvivid, how much more if you put it on a schedule. For those who are very busy running several websites, scheduling backups with WPvivid will make your life easier. Just set it up, and you won't have to worry about forgetting to back up again. To automate your backups, these are the steps:­
Go to the "Schedule" Tab.
Click on the "Enable backup schedule" tick box.
Choose your backup schedule, whether every 12 hours, daily, weekly, fortnightly, or monthly.
Choose what files to automatically back up, whether the entire website (database and files) or All files (except Database)
Choose where to send the backup, whether to localhost (webserver) or remote storage.
Lastly, click the "Save Changes" button.
Setting up a Remote Storage
As we mentioned before, WPvivid Backup support Amazon S3, Dropbox, Google Drive, Microsoft OneDrive, DigitalOcean Spaces, FTP, and SFTP.
To set up the remote storage of your choice, you can simply click on the remote storage tab and choose which remote storage you prefer. Input the information required and click on the authenticate button and you're almost done.
The steps after this are different depending on the remote storage provider, so you should just look to follow the steps accordingly.
If you have more than one remote storage provider, choose the one you will use the most and check on the Set as default remote storage option.
Restoring from Remote Storage
With WPVivid Backup Plugin, you can restore backups quickly with just a click of a button. To do so, simply follow these easy instructions:
Go to the Back-up and Restore Tab and scroll down to the lower portion where the Backup and Upload Tabs are located.
Click on the backup tab.
Choose among the list the latest backup you've made, and in the second to the last column, under Restore, click on the circle button, and that's it!
Website Migration
WPvivid Backup Plugin does not just backup your WordPress websites but also helps you migrate or transfer it to a new host or domain in a click.
This plugin supports website migration from the dev environment onto a live server or anew domain and allows the old server to transfer to a new server.
Furthermore, it permits the website's migration to a subdirectory and gives the users a choice to pick whether to transfer the entire site, specific files, or just the database.
To migrate, simply follow these steps;
Make sure that WPvivid Backup Plugin is installed in both the sending and destination domains.
Go to the WPvivid admin dashboard and click on the Auto-migration tab.
Switch to the destination site and, in the WPvivid admin dashboard, hit the Key Tab located at the farthest right.
Under the Key Tab, click the generate button to get your key.
Once the key appears, copy and paste it in the space provided at the Auto-migration Tab of the sending/source site.
Next, you have to choose what content you want to transfer, similar choices with backup, the whole website, files only, or database only.
After that, hit the "Transfer" button, and with one click, the plugin will transfer your site.
Benefits of The Pro Version
WPvivid backup also has a Pro version, which gives you even more options to use. There are three main benefits to WPvivid pro, one of them is the custom migrations feature as it gives you even more flexibility over what files you want to transfer to your new domain.
For example, you can choose which core files, themes, tables, and databases you want to take with you. Additionally, you can store more than seven backups at a time in the Pro version, supported with much more sophisticated scheduling options, which enables you to set custom start times, among other things.
Lastly is the advanced remote options as it means you can migrate and restore through the remote storage of your choice, with the addition of being able to create custom folders inside it.
Pricing
When WPvivid Backup Plugin was first launched at WordPress.org, it has been offered for Free. But as of late, you can now upgrade the plugin to Basic, Freelancer, or Ultimate, all of which are One-Time download.
Free – allows you to backup and migrate two websites and an unlimited Change of domain option. The good thing is, if you download it the first time, you will be given a 14-day trial of the full features of the paid WPvivid Backup Plugin.
Basic – For $99.00, you can migrate and backup up to three websites, use WPvivid Backup Pro, Incremental backup, with Lifetime Support and update and a one-day domain Change.
Freelancer – For $199.00, you can migrate and backup up to one hundred websites, use WPvivid Backup Pro, WPvivid Staging Pro, Incremental backup, Addon Roles, and capabilities, White Label, with Lifetime Support and update and unlimited domain changes.
Ultimate – For $299.00, you can migrate and backup up an unlimited number of websites, use WPvivid Backup Pro, WPvivid Staging Pro, Incremental backup, Addon Roles, and capabilities, White Label, with Lifetime Support and update and unlimited domain changes.
Pros And Cons Of WPvivid Backup Plugin
As with any product, there will always be a few things they are good at and not good at. That is certainly the case here as we found a few benefits and drawbacks to WPvivid. Let's take a look
WPvivid Pros
WPvivid is relatively new to the backup plugin world. But due to its unique and efficient features, it was able to penetrate the backup WordPress plugin market easily and got a lot of website developers to switch to it. Here's why.
Comprehensive multi-tasking core features.
Before WPvivid Backup Plugin, WordPress users have to install two to three separate plugins to do a backup, restore, and transfer tasks, which usually crowd the WordPress Dashboard making it hard for users to switch plugins. Combining all these three primary tasks in one plugin is a huge sigh of relief.
Simple Interface.
WPvivid Backup Plugin made backing up and transferring WordPress websites a piece of cake even for relative beginners. You don't need to be a techie to be able to these two tasks. You won't even need to enroll for a class on these as the instructions are straightforward and clear on the dashboard itself. Just set up your desired configuration, tweak the options to your desire, and click the big blue button, and you're done. Anyone can do it.
Multiple Cloud Storage.
It supports five of the leading cloud drives on the web for free. Other plugins charge for this feature.
Free Multi-tasking plugin.
WPvivid has all the features of a paid plugin, but it's free.
WPvivid Cons
Unfortunately, WPvivid Backup Plugin is limited by the following:
No Free Staging Environment.
Its free version does not allow a website staging environment for testing updates (Luckily, the Pro does).
No Free incremental backups.
The free version doesn't allow an incremental backup. That's why the whole process may take longer to finish.
No Anti-Malware.
It doesn't have a built-in website security aspect, which can prevent malware.
Summary
Having access to a backup solution is one of the most basic, but one of the most important things you can do to keep your WordPress site safe. We hope that when you reach this point, you have got a clearer picture of what WPvivid is and what it can do.
We think that with WPvivid Backup Plugin, backing up, restoring, and transferring WordPress Websites has never been this easy.
If you are in the hunt for a new WordPress backup solution, WPvivid could be perfect for you.